Order Rhomb from 990,00 €
Rhomb
Tables and Shelves.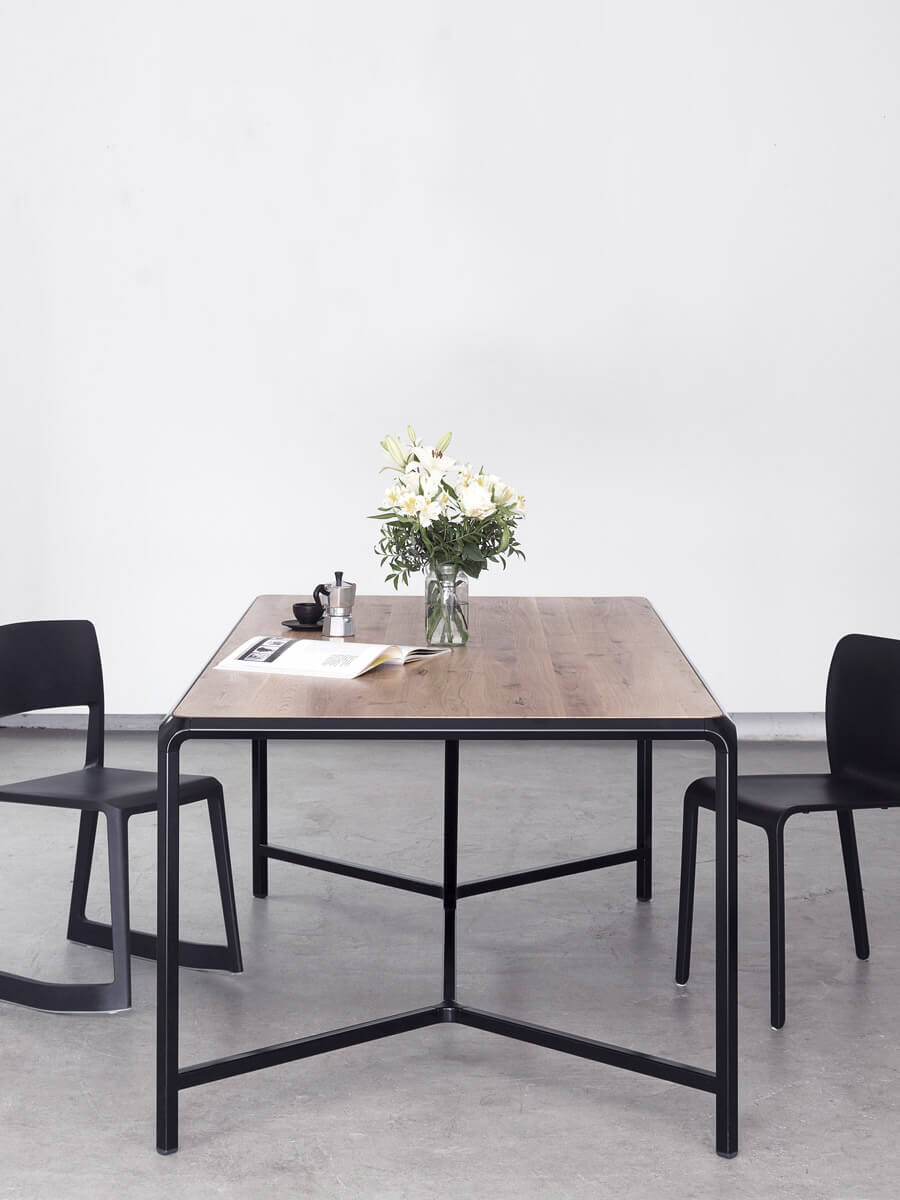 Rhomb Dining Table – 2.500,00 EUR
Families get together.
SHOP NOW
Type:
dining tables, conference tables, coffee tables, shelves
Dimensions:
Length: 1.000 mm – 3.000 mm
Width: 250 mm -1.000 mm
Height: 300 mm – 2.000 mm
Length:
300mm / 600mm / 900mm / 1.200mm
Material:
frame: steel
countertop: tempered glass, ceramic, wood
Colors:
black, white, gold, silver, on demand shades of grey, shades of brown
Configure now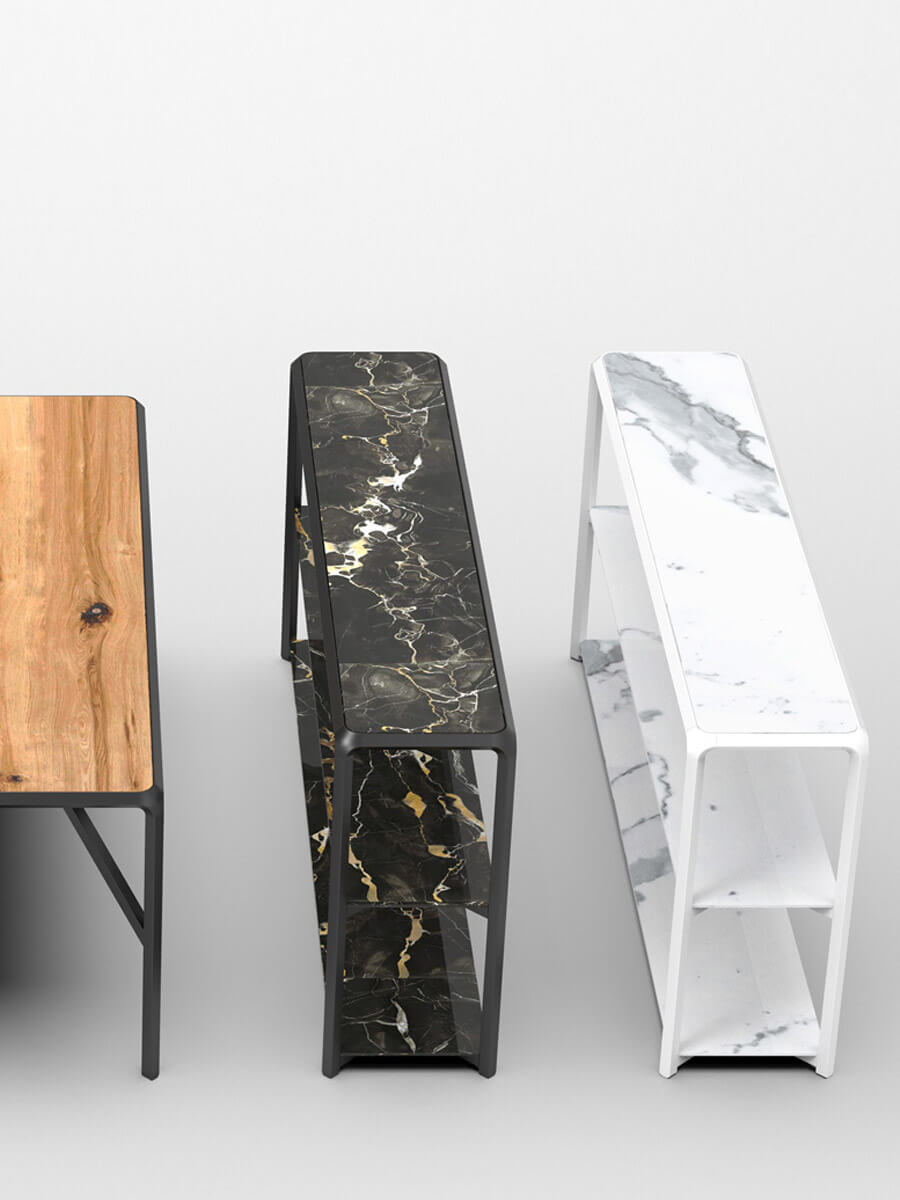 Rhomb Family – from 990,00 EUR
Lounge, Dining, Display
SHOP NOW
Tables and shelves – from 990,00 EUR
Rhomb


Detail maniac.

Home furniture / Tables / Coffee Tables / Dining and Conference Tables
Home furniture / Storage / Shelving

Precious Slices of ultra thin ceramic, glass or wood are lined up precisely on top of a cubature that is skillfully chamfered with blended corners. Reduced to a skeleton of bevels Rhomb transforms a solid block into a light system of tables and shelves. The unusual arrangement of that framework provides clean possibilities for an evolving creation of types and sizes. Pure construction and subtle elegance collaborate for an object of defined contrasts.
Rhomb Display
Shelf in black marble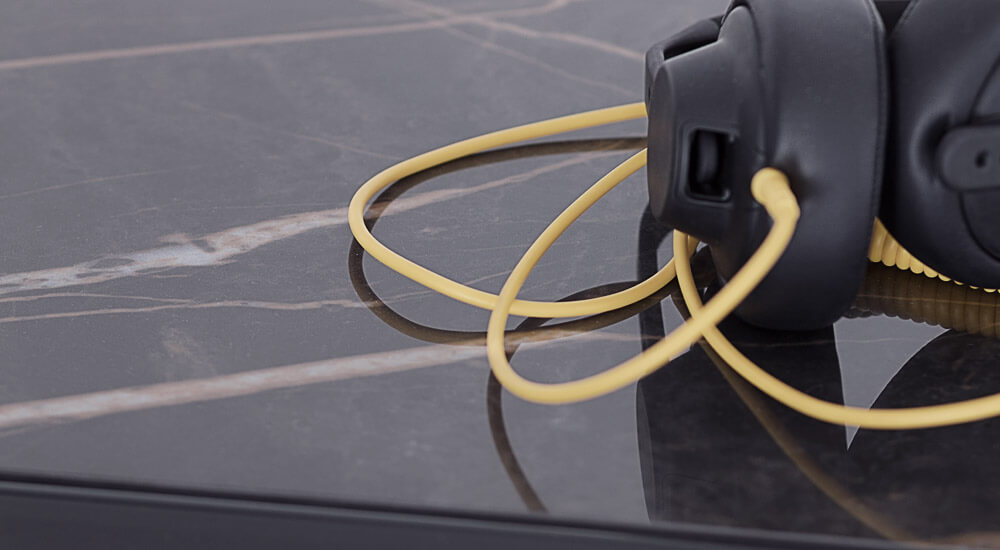 Rhomb Display
Shelf in black marble
Rhomb Display
Shelf in white marble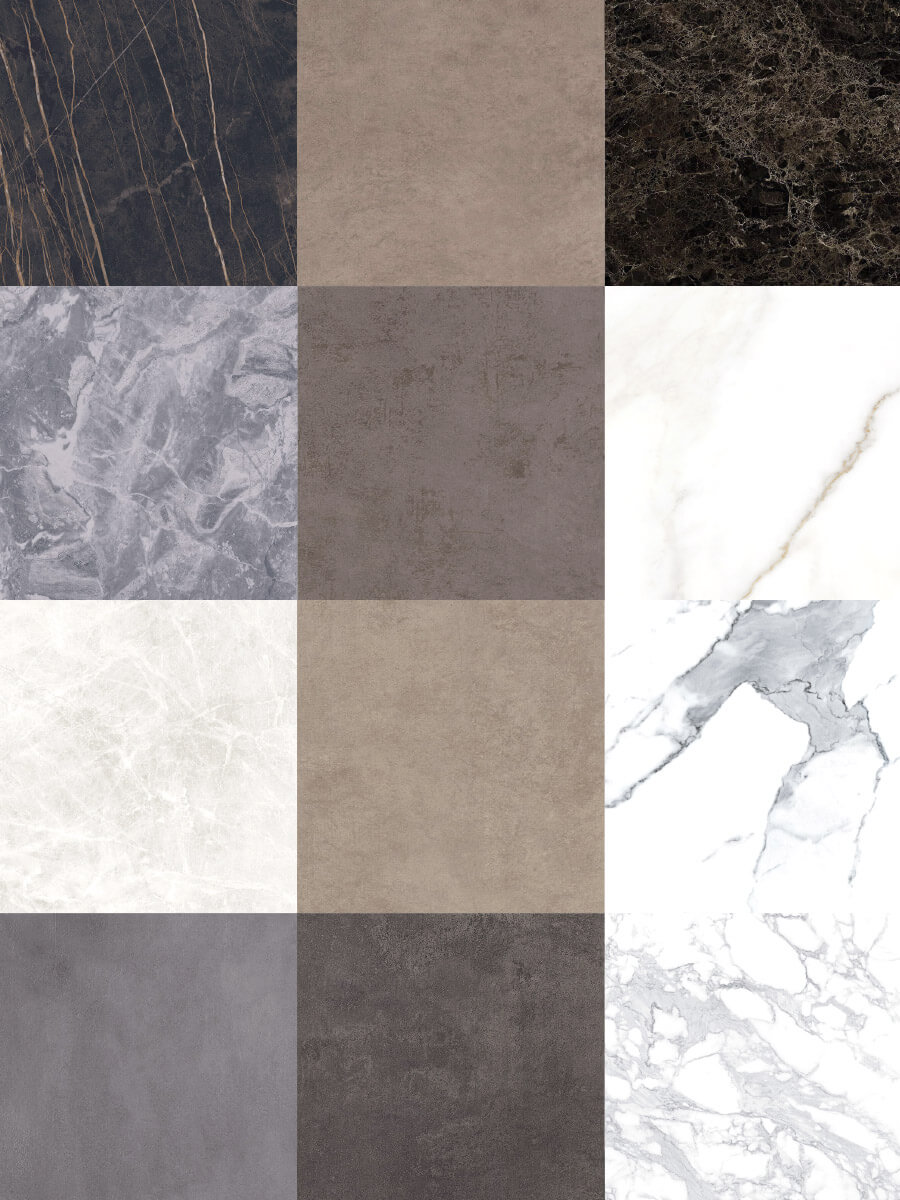 Material Variety.